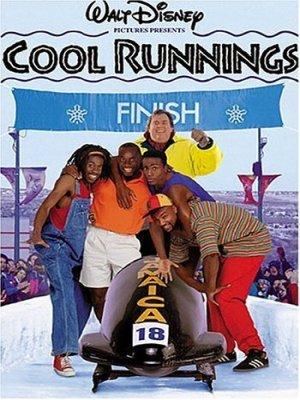 The Winter Olympics are starting and we have just the thing to help you enjoy the fun in a Disney sort of way.
Cool Runnings
was a family-friendly movie, released in the 1990s, about the very unlikely Jamaican bobsled team and their experience at the Winter Olympics. It's based on a true story and a lot of fun to watch. It had been years since we watched it and I have to say it's still a really fun movie. (I'll admit right up front, I'm a John Candy fan!)
And if you have little ones that are into crafting,
One Pretty Thing
has some really fun Winter Olympic crafts that are totally toddler friendly; like making your own torch, or your own medals, or even making your own olympic themed snacks! There are even links to some printable puzzles and coloring sheets. You're sure to find all sorts of great things to keep your kiddos busy during these long winter nights.
And if you are in need some more
active
activities, head on over to
Zoom
at PBS for some Winter Olympic themed games and activities. We hope you enjoy watching the olympics with your family. We will certainly be tuning in here at the cottage. So until next time, may all your days be filled with fairy dust!